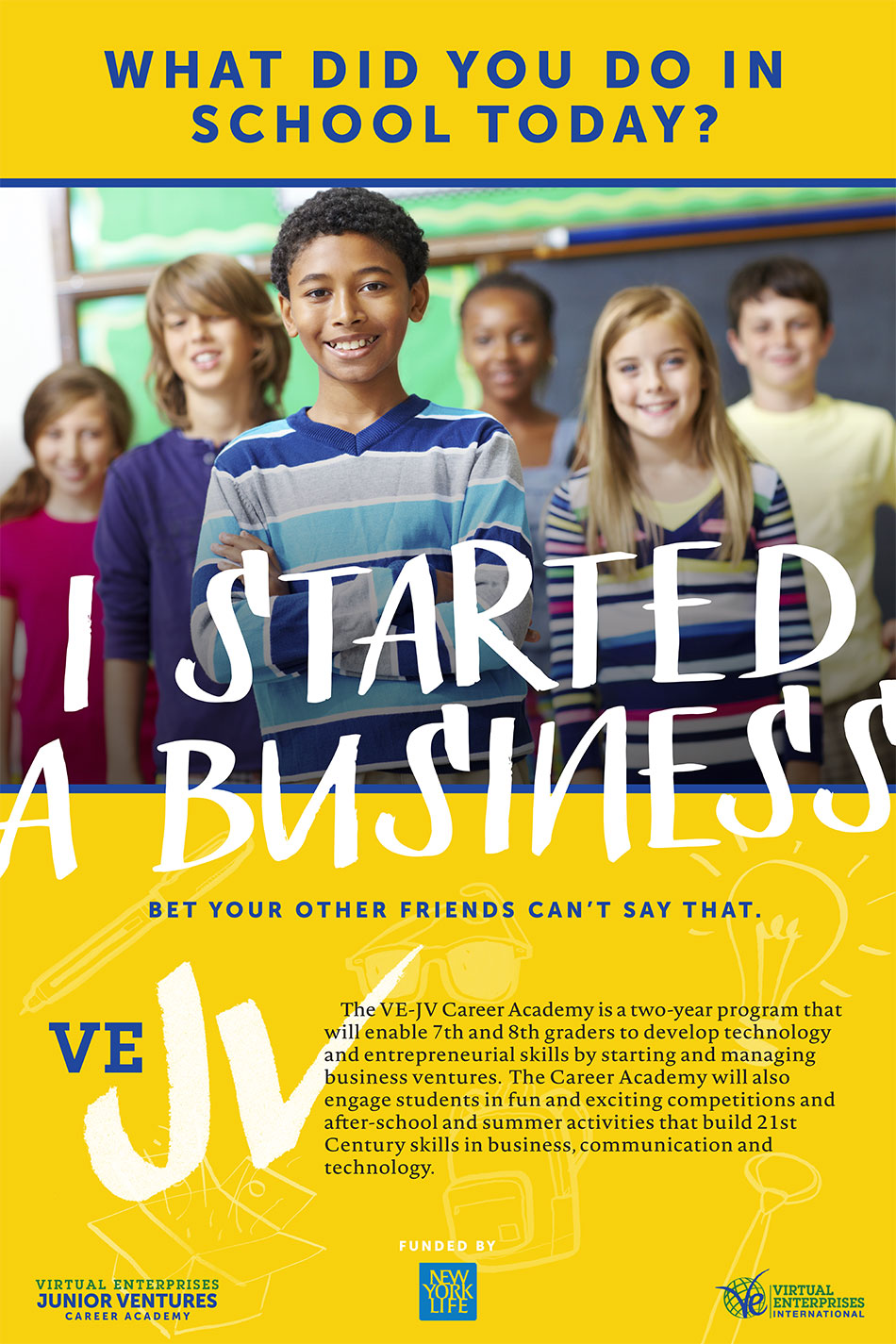 We are excited to be one of the junior high schools selected to pilot the Virtual Enterprise Junior Ventures Career Academy. Click here to find out more information about this program. 
Check out our students featured in the introduction video below:
7TH GRADE COURSE DESCRIPTION 
Technology Applications for Business, the first course in the VE-JV Career Academy, provides technology applications activities that are built around an entrepreneurial theme. Students will use Word, Excel, PowerPoint, Adobe Photoshop, Adobe Illustrator and Web-development software to develop projects and create materials needed for their new business ventures. Projects are designed to develop students' skills in technology, research, communications, problem-solving, and critical thinking as well as provide them with an understanding of careers and the process of starting a business.
8TH GRADE COURSE DESCRIPTION
The VE-JV program in the 8th grade will challenge students to collaborate with their class to launch and manage a business. They will be involved in all aspects of running the business, from marketing, sales, and human resources to accounting, finance and IT. Students will assume different positions within the company including department managers and a CEO. Running all aspects of a company, VE-JV students learn about business and develop professionalism, self-confidence, teamwork and an entrepreneurial mindset. 
The 8th grade program is designed to provide students with hands-on experience in a variety of careers— experience that will enhance their motivation to learn and inform their decisions about future educational and career options.
Check out our 8th grade students as they created their company for 2016-2017: " Vitra Vision"